Fictech QUICK REPAIR 400ML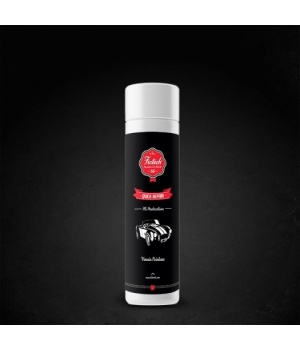 Facilitates connections between painting background layers of paint and finish or with old paintings. Specially designed to perform covers of painting, uniform spot repairs without visible joints. Used to restore and protect the optical headlights. Allows quick and easy polishing.

DEGLAZE: the area of application with abrasive paper to carry the film of ancient painting and particularly in the peripheral zone of connection of touch-up paint.

MAKE: instantly several very fine spraying of the aerosol on the connecting surfaces, after spray application 1 or 2 in basecoat chouches or after the application of two finishing layers to obtain a terminal uniform appearance with no visible connections to the periphery.

RENOVATE: optical headlights, complete with a de-icing of optics and a spray 2 3 layer to protect them. Then almost drying, proceed to a ploissage polishing to the desired brightness.