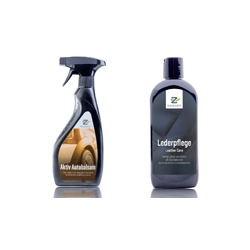 Our product portfolio of Nextzett is restoring it's former product line with each order. Latest members are Nextzett Leather Conditioner 250ml and renamed version of former 1Z Einszett Vinyl and Rubber Care 500ml named Nexzett Aktiv Autobalsam 500ml.
There is information that there will be additional goods such as Drying towels, wheel brushes, sponges, polishing pads etc and in a month top picks such as Cockpit Classic and Cockpit Classic Lemon will be available as well.
Current lineup of Nextzett ready to ship products can be found here.