SPARK WAX 50G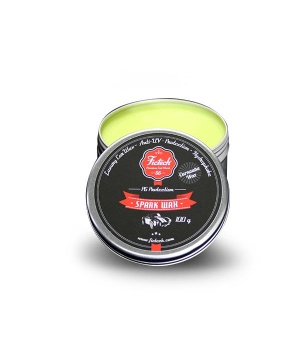 YELLOW CARNAUBA WAX.
CARNAUBA WAX GRADE HQ.
Specifically designed for all paint colours. Provides UV protection. Enhances the brightness of the paintwork so as to give a sparkling finish. Water-repellent.

WASH : and dry the vehicle.
SUN : operate out of the sun.
SPREAD : apply with a sponge applicator, a thin layer of paint. 
LET STAND : let dry 20 minutes. 
WIPE : and buff with a microfibre.