DAPPER WAX 50G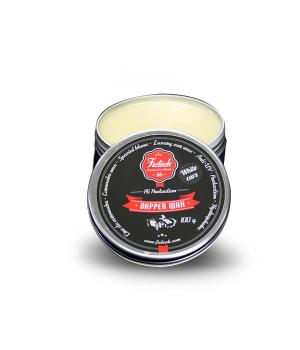 WHITE CARNAUBA WAX.
CARNAUBA WAX GRADE HQ.
Specifically designed for white paints. Protects against UV radiation and yellowing. Enhances the brightness of white paint so as to give a sparkling finish. Water-repellent.

WASH : and dry the vehicle.
SUN : operate out of the sun.
SPREAD : apply with a sponge applicator, a thin layer of paint. 
LET STAND : let dry 20 minutes. 
WIPE : and buff with a microfibre.